Leaning over the lip of the Upper Yosemite Falls...next stop 1400 feet down or so.....please don't try this yourself, very dangerous.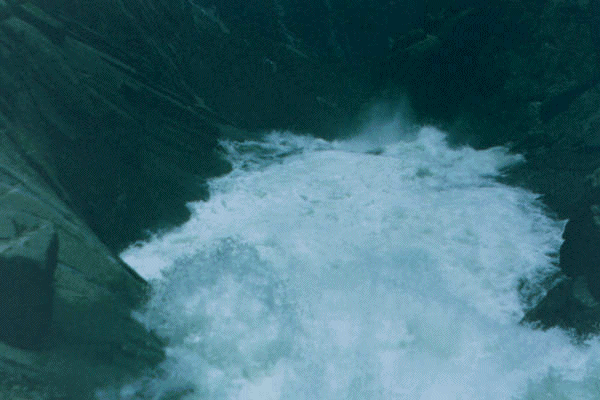 Warning sign at the top of the falls....also they don't want you going swimming there for some reason.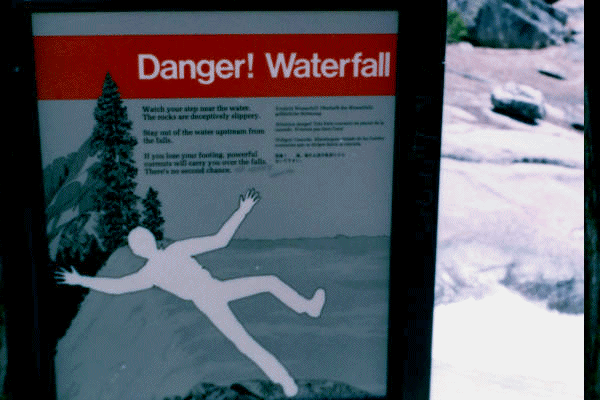 The Sacramento Bee, Thursday August 25, 2005 Page A4 ---Yosemite National Park - Shane Kinsela, 21, of Dublin, Ireland, was posing for a photograph at the top of the Upper Yosemite Fall on Monday when he slipped and fell over the 1,430-foot waterfall. His body was recoverd Tuesday morning from the pool at the bottom of the fall.
Back to the main